In-place editing provides an easy way to let the user edit parts of a page without having to be redirected to an edit page. Instead, the user can just click around on a page an edit the elements he or she wishes to change – without reloading the page. This post shows how you can accomplish this using AngularJS and contenteditable html attribute.
This chart shows the current browser support for contenteditable. source: http://caniuse.com/#feat=contenteditable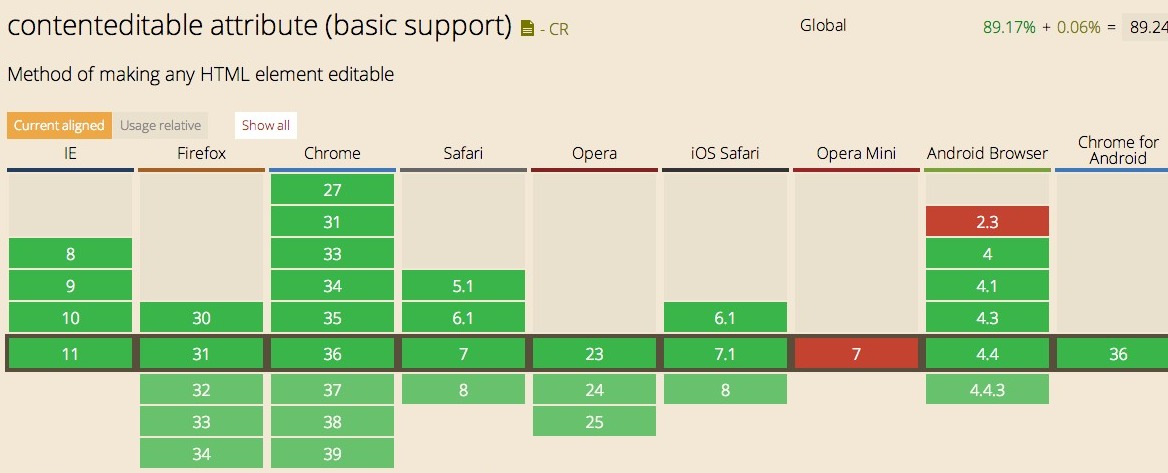 The following directive uses contenteditable attribute and ng-model for data binding.
See the Pen Editing Page Elements with contenteditable by Gabo Esquivel (@gaboesquivel) on CodePen.